Someone drove into the yard at the shop today and stole a set of my tires and wheels. Tires are 245/40-17 Hoosier rain slicks, brand new but junk because of dry rot. Wheels are off an Audi, 17x8 5x112
He was in a white mini truck, maybe a gm, no plates. Happened off post road around 3:30.
I don't really care about the stuff, but I'd sure like to meet the guy that took it. The tires are most likely the only set in town, so they might pop up somewhere.
Chris 440-0089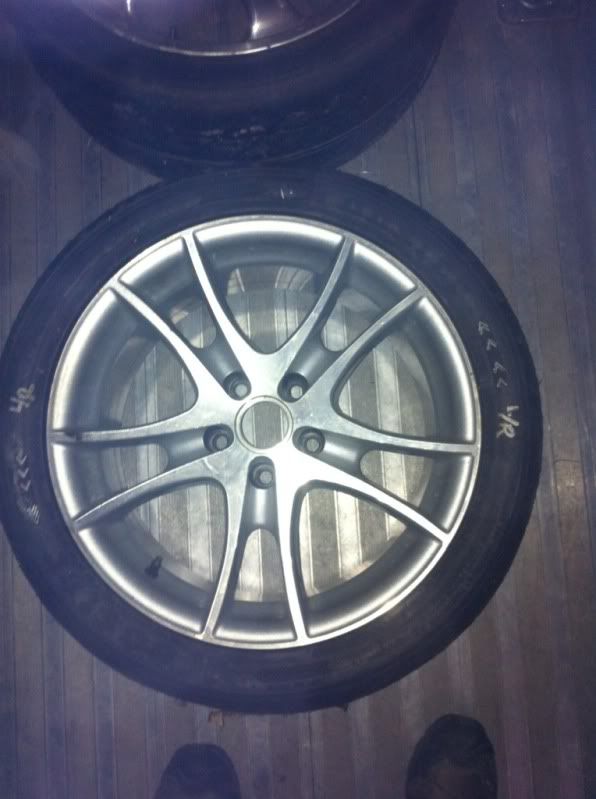 The tires on the left