Since mine were seized I took an extra minute to document how I remove them. There are plenty of alternatives, this is what works for me.
Tools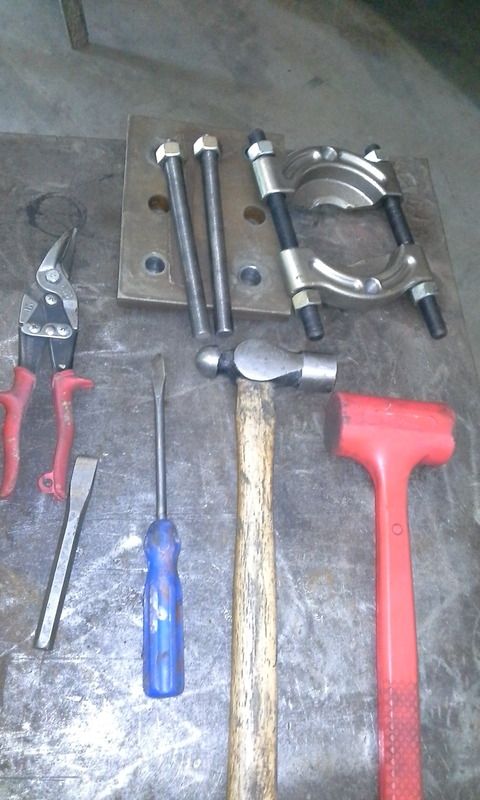 Starting point, doesn't move at all.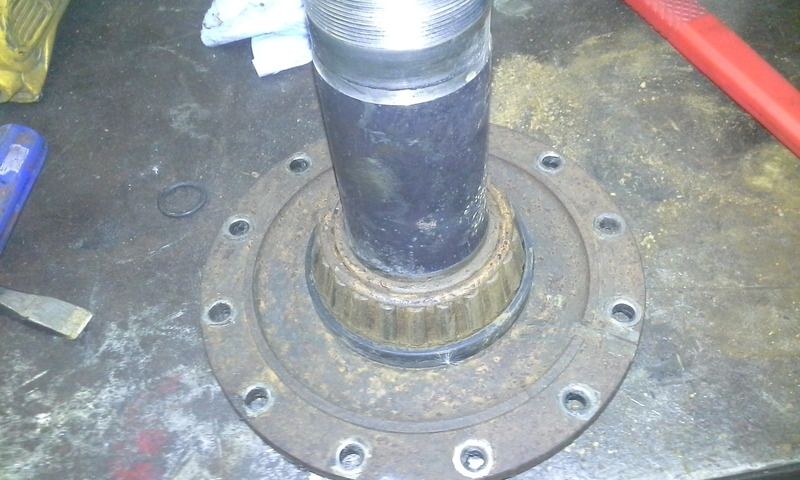 Cut the cage and remove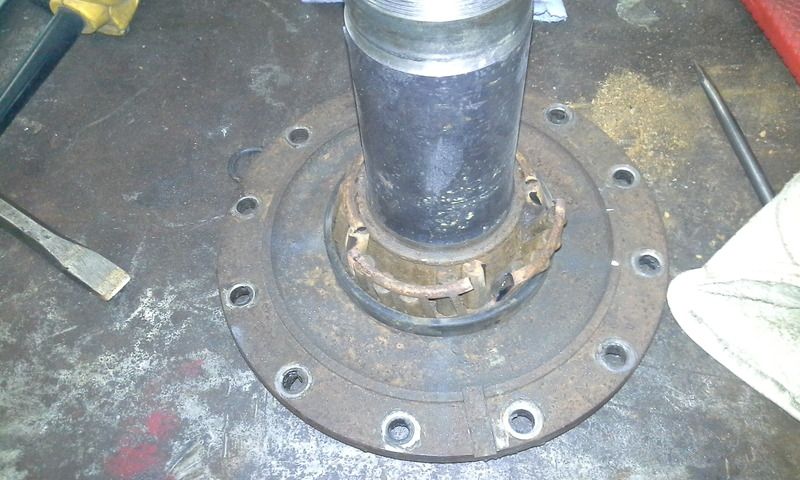 Cut off the cup seal to make room for the bearing puller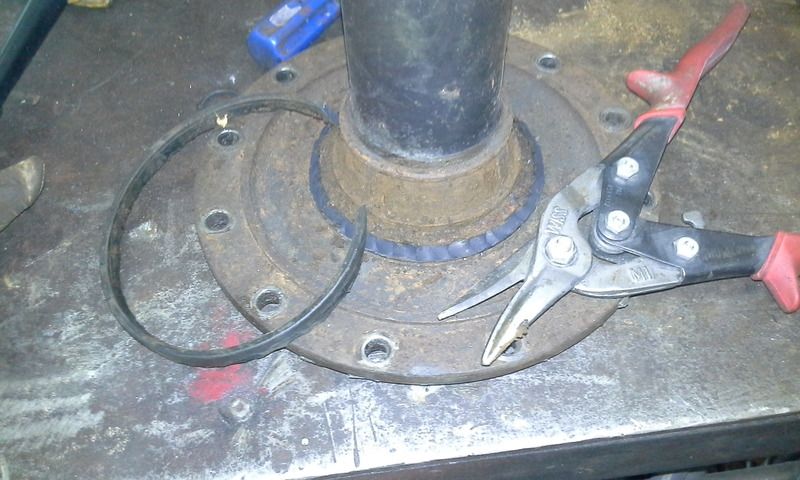 Attach bearing puller and start tightening. May have to release tension and move it around if it's not pulling straight and clean. Some have fancy top plates. Mines been drilled for different widths as needed.
Not shown very well is a relief cut I made in the body of the bearing. It's kinda spiraled, doesn't go thru but weakens it a bit. I've had some that required several cuts. The little bit of heat probably helps.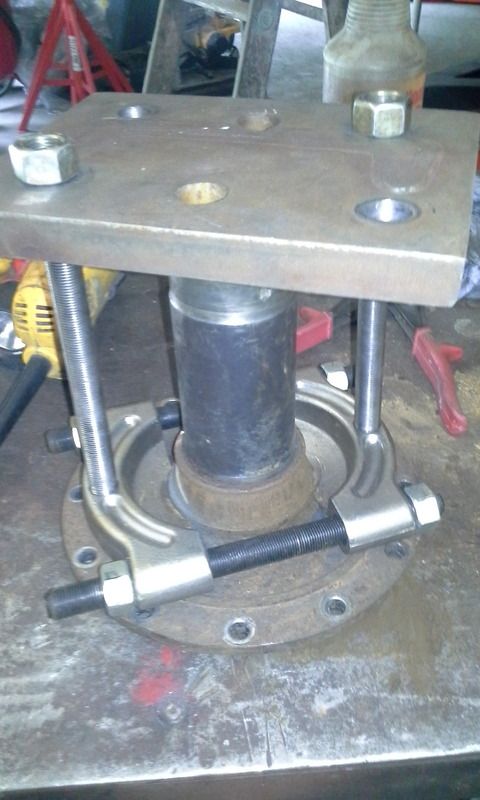 Remove what's left of the cup seal. No detail pic. I just drive a chisel around the back side of the seal until it pops off.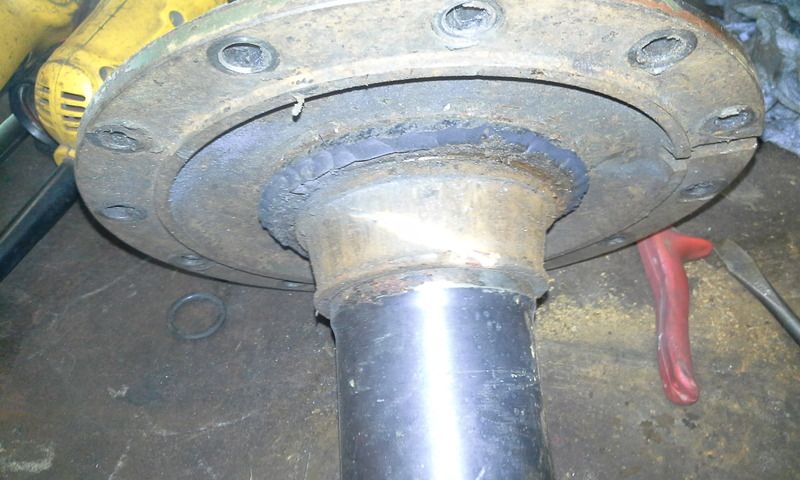 and done.
Next the spindle needs to be redressed. I don't have a lathe so I'm thinking on how to spin it in the drill press.