Being sort of self taught and not having a fancy plasma table I struggle sometime with making certain parts with some degree of accuracy. The following is an adapter plate for a NV5600 mount. A simple part for sure but not something you could just go buy for a few bucks, at least not that I could find. The plate bolts to the transmission tail shaft housing and a bushing bolts to the plate.
Tools
The first pic is a few steps into the layout.
First layout the base line, the one at the bottom and center punch the two holes at the proper distance. In this case 4". This ought to be pretty easy and if you can't do that with precision stop reading now
Next locate the other two holes. I need lines perpendicular to the lower line and straight up from the punch marks. Using a compass strike a mark to the left and right of the center punched holes.
Now open the compass up a little wider, place the point on the intersection of the bottom line and the marks you just made. Now strike marks creating an 'X' straight up from the center punch marks. Draw a line from the center punch mark thru the 'X'.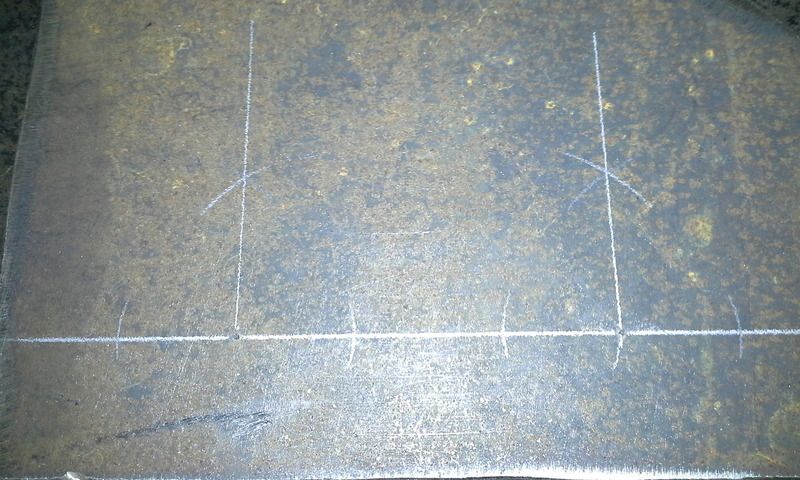 Next set the compass to the distance between the holes, 3", and scribe an arc intersecting the vertical lines.
Finally draw a line across the top using the arcs just made as a guide and center punch the intersection.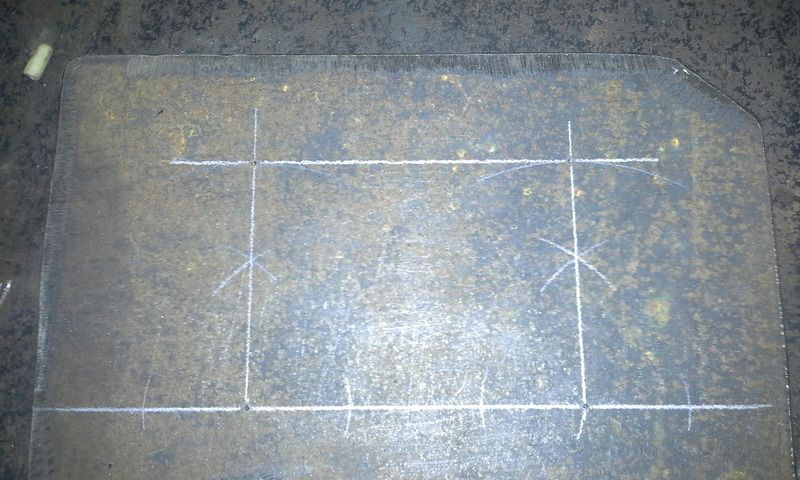 Clearly not precision machinery but the key is being close enough that I don't have to drill large oversized holes.
7/16ths bolts and 15/32ths holes
A little trimming and shaping the test.
it fits